Les Orres Winter Trail
Online registration




Secured payment by credit card with our partner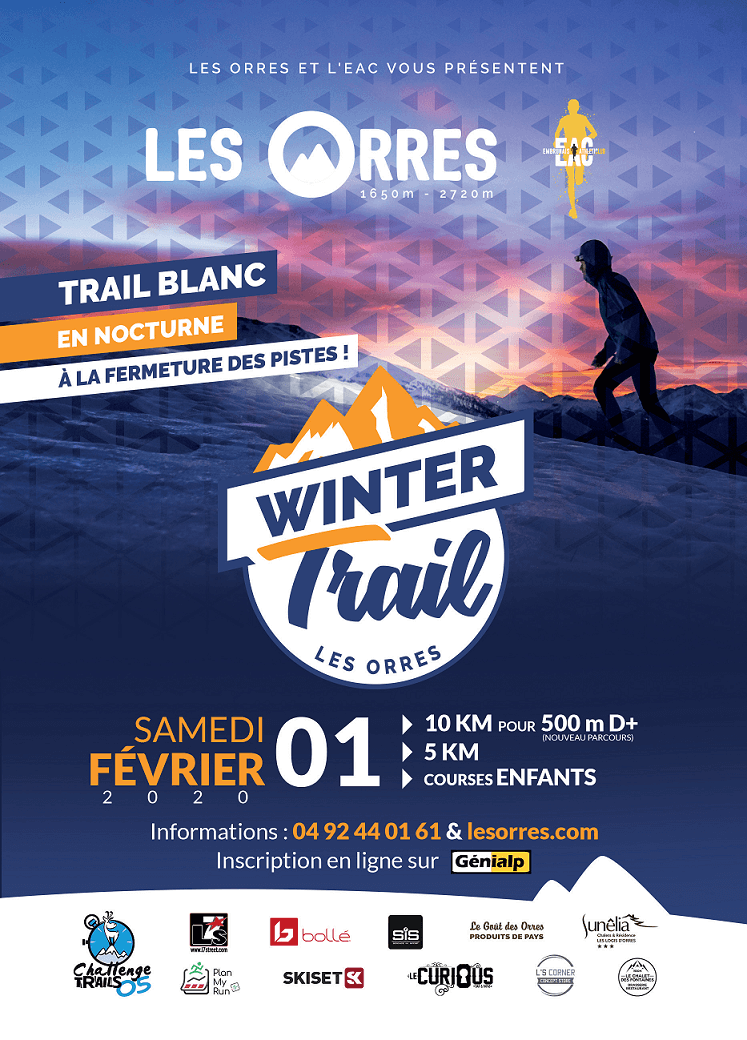 Event organised by LES ORRES,
on February 1, 2020

Online registration active until January 31, 2020 at midnight
Les
Orres Winter Trail revient pour la 4ème année consécutive. Comment
courir sous les étoiles, les pieds sur un manteau immaculé !

Au départ de la station, à 1650, vous partirez à l'assaut de la station à la lueur de votre frontale.
10km pour 500m de dénivelé positif et un 5km pour 250m D+
 Course enfant (sur le front de neige 1650) - inscription gratuite

Inscription groupée (1 seule transaction) : 1 dossard offert toutes les 5 inscriptions

Retrait des dossards et inscriptions sur place (tarif majoré à partir du 28/01) le 01/02 de 15h à 17h45 aux Orres 1650

Programme :

* 18h15 : briefing de sécurité sur la ligne de départ (front de neige 1650)
* 18h30 : départ du 10 km et du 5 km

* 18h50 : départ des courses enfants (inscription gratuite)

* à partir de 19h30 : repas
* 20h30 : remise des récompenses (1er de chaque catégorie)

Registration form
Please type here your personnal information, and choose the registration options corresponding to your case. Once all the form fields are filled, click the button Validate your registration, which will activate the secured online paiement. You can validate many individual registrations at once.
The registrations online are now closed for this event.