Vauban Urban Trail 2020
Online registration




Secured payment by credit card with our partner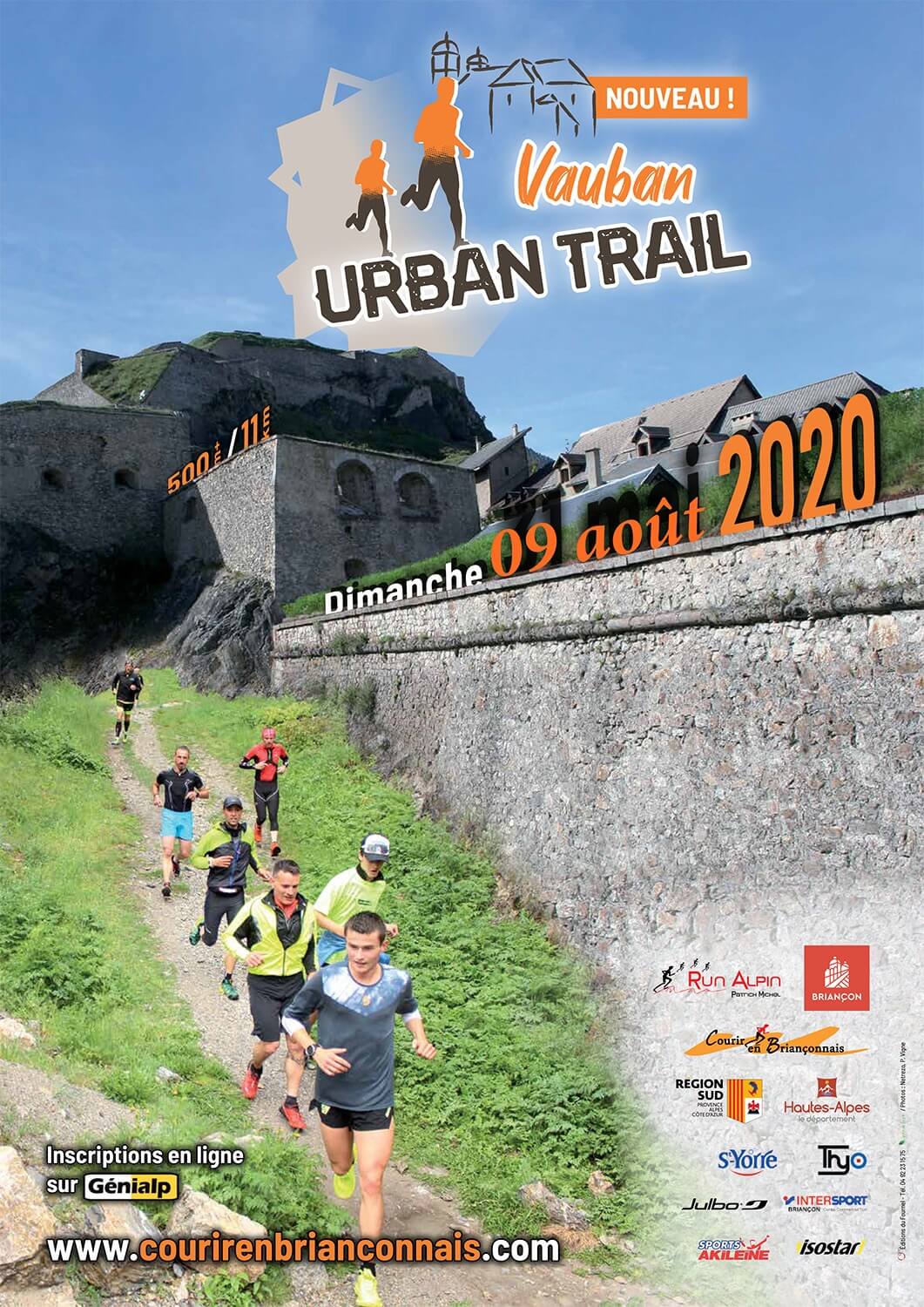 Event organised by Courir en Brianconnais,
on August 9, 2020

Online registration active until August 7, 2020 at midnight
La grande nouveauté de 2020 après le OFF l'an dernier qui avait réunit près de 100 coureurs, le Vauban Urban Trail est une course ouverte au plus grand nombre qui va vous permettre de découvrir les trésors de la ville de Briancon. 

En raison de la crise sanitaire du [Covid-19]
Règles sanitaires en vigueur : port du masque obligatoire au départ et à l'arrivée. Pas de buffet ni de trail enfants
Course nature de 10 km en boucle reliant le parc de la Schappe à Briançon Sainte Catherine (ville nouvelle) et à la citadelle de Briançon (vieille-ville) par les remparts, la Gargouille et le Grand Caire via le pont d'Asfeld, montée et traversée du Fort des Têtes et descente au Parc de la Schappe de Briançon Sainte Catherine. Dénivelé positif cumulé 400 m. Ouvert aux coureurs à partir de la catégorie cadet.
Dimanche 09 Août 2020
Départ : 10h30 : Vauban Urban Trail :Parc de la Schappe Briançon Ste Catherine
Arrivée : 11h15 : Parc de la Schappe: Briançon Ste Catherine
Registration form
Please type here your personnal information, and choose the registration options corresponding to your case. Once all the form fields are filled, click the button Validate your registration, which will activate the secured online paiement. You can validate many individual registrations at once.
The registrations online are now closed for this event.