Vars Mountain Trail 2020
Online registration




Secured payment by credit card with our partner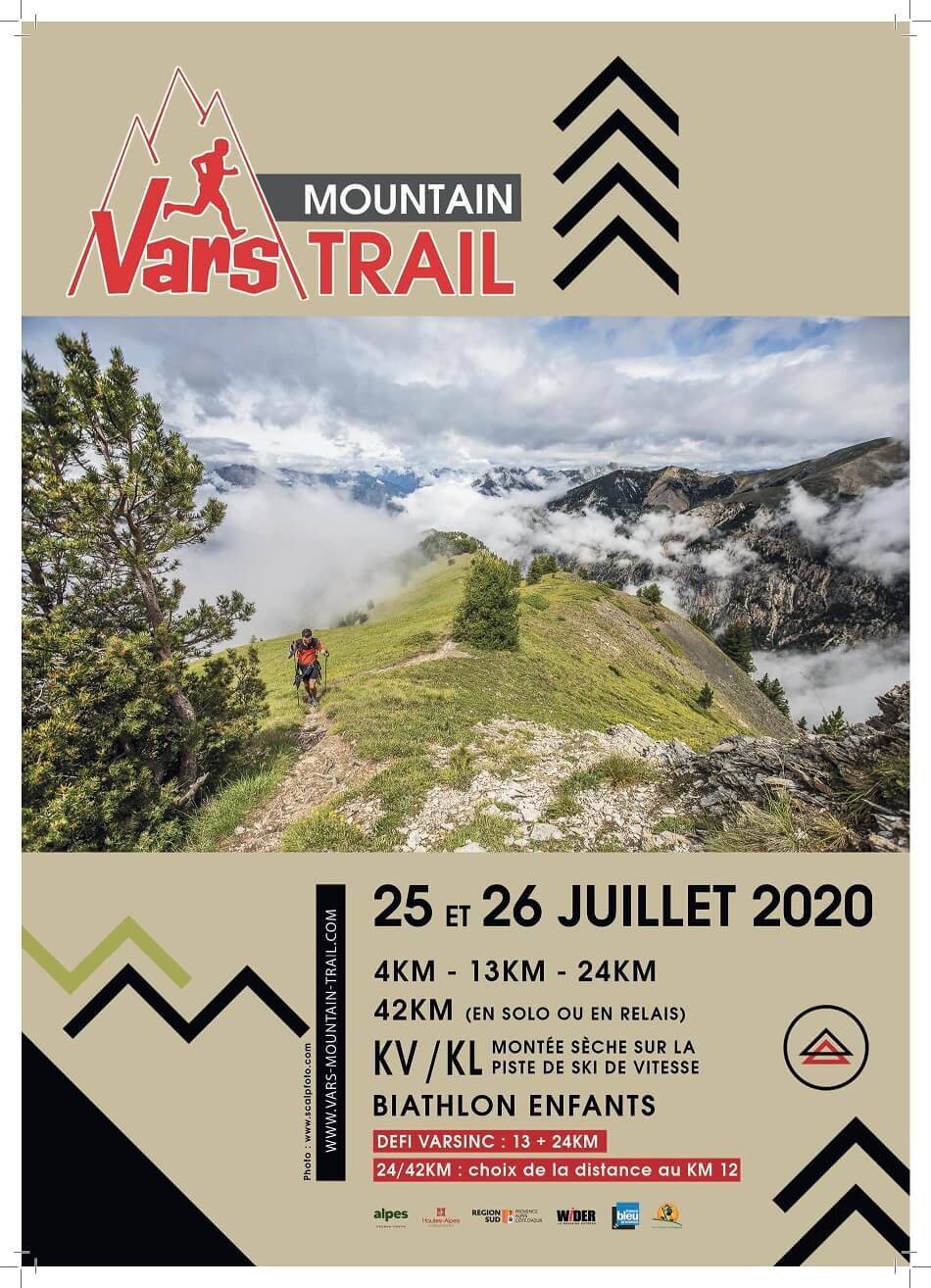 Event organised by Feel Experience, Asso Family Trail,
on July 25, 2020

Online registration active until July 23, 2020 at midnight
Située dans le département des Hautes Alpes, entre Dauphiné, Provence et Italie, la station de Vars est un endroit privilégié à la découverte des sports outdoor. Terrain alpin d'excellence, la station de Vars est l'un des lieux incontournables à la pratique du trail.
C'est dans une ambiance familiale alliant les valeurs du sport et du dépassement de soi que les participants se rejoindront les 25 et 26 juillet prochains.
Au coeur du village de Vars plusieurs stands seront animés sur un village d'exposants spécialisés dans la discipline. Tests de matériel, initiation biathlon, animations, courses enfants en biathlon, marché aux saveurs, restauration sur place au programme confirment la valeur primordiale de l'événement : la convivialité !
Indice de qualité de l'organisation noté par les coureurs selon les critères iTra : 4.26 / 5.
Les évolutions 2020
Le KV-KL évolue. Après une montée sèche classique sur la mythique piste de Chabrière et ses mensurations extrêmes (dénivelé de 435m pour une longueur de 1045m et une pente moyenne de 52,5% avec un final à plus de 98%), les 20 meilleurs temps se qualifieront pour les phases finales. Des manches avec un départ en mass start où tous les 100m de dénivelé les derniers concurrents seront éliminés. Des runs intenses qui récompenseront les athlètes les plus audacieux.
Le 4 km évolue également et devient une course à énigme afin de découvrir le trail tout en explorant la faune, la flore et le patrimoine qui vous entourent.
Une démarche éco-responsable
Cette année, dans le cadre de notre démarche éco-responsable
- un gobelet souple sera offert à chaque participant
- nous vous proposons le repas en option afin que vous puissiez choisir librement suivant vos besoins et ainsi limiter le gaspillage.
Registration form
Please type here your personnal information, and choose the registration options corresponding to your case. Once all the form fields are filled, click the button Validate your registration, which will activate the secured online paiement. You can validate many individual registrations at once.
Evénement reporté !
Suite aux annonces du gouvernement, la station de Vars en accord avec les organisateurs, a décidé de reporter les grands événements sportifs du mois de juillet 2020 au mois de juillet 2021. 
Une décision difficile à prendre mais qui priorise la sécurité et la santé de chacun face à une situation sanitaire imprévisible et qui implique coureurs, bénévoles ainsi que toutes les personnes qui touchent de près ou de loin à l'organisation de l'événement.

Nous tenions à vous remercier pour votre ferveur et votre fidélité. Nous remercions également nos partenaires pour leur confiance et leur soutien sans faille. 
Le 
remboursement automatique et intégral
 de votre commande est mis en place. Vous serez crédités dans les prochains jours sur le compte bancaire ayant servi à la commande. Seul les frais du site d'inscription en ligne seront conservés par celui-ci. 
À l'image du cyclisme et du VTT, l'accès aux sentiers et parcours permanents reste possible dans le cadre d'une pratique sportive individuelle : 6 propositions de parcours pour tous les niveaux de courses pour découvrir la montagne à travers ses lacs, ses forêts et ses vallées.
Nous travaillons d'ores et déjà sur l'organisation d'autres types d'animations autour de " challenges trail  " respectant les gestes barrières tout en gardant un intérêt sportif. 
En effet, les rassemblements de plus de 10 personnes étant pour le moment interdits, nous cherchons à créer un concept de pratique sportive plus individuelle sur les sentiers permanents de trail et de VTT afin de garantir un maximum de sécurité sur ces outils " nature " qui sont de véritables atouts pour la destination de Vars.

L'Office de Tourisme renforce également les animations autour de la nature et des grands espaces tout en respectant les règles sanitaires.
Nous reviendrons vers vous très prochainement avec des informations plus précises sur les rendez-vous de l'été, la montagne est une espace d'évasion qui offre une multitude d'activités et de proposition de ressourcement.
Nous vous donnons d'ores et déja rendez-vous le 24 & 25 juillet 2021
Continuez à prendre soin de vous !
The registrations online are now closed for this event.