UltrAriege 2020 Relais
Online registration




Secured payment by credit card with our partner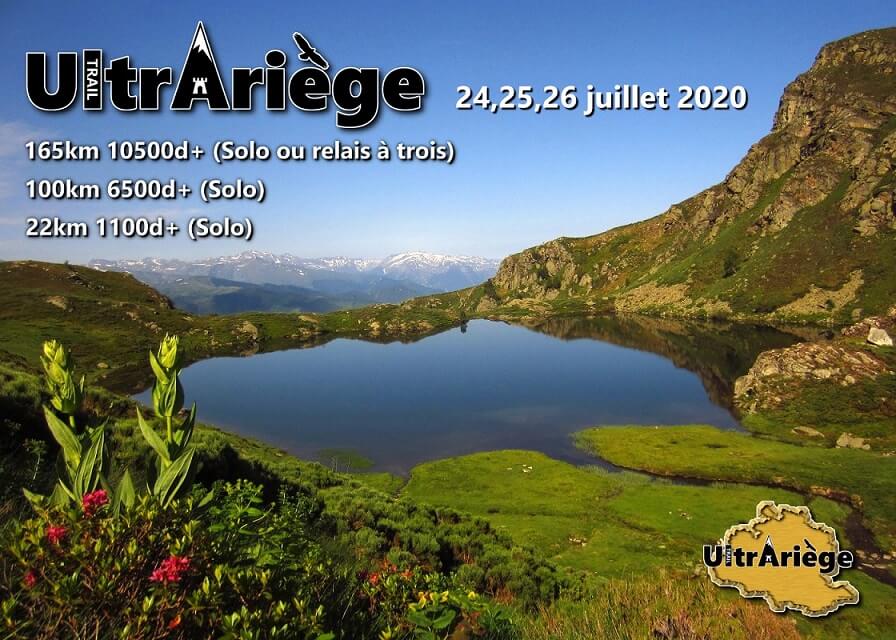 Event organised by APNO,
on July 24, 2020

Online registration active until April 8, 2020 at 14:00:00
Nous vous donnons rendez-vous le 23 24 25 26 juillet 2020 pour la première édition de l'UltrAriege.
L'UltrAriège est une course nature typée moyenne montagne qui vous emmènera vers le haut des cimes, à la découverte de paysages extraordinaires.
L'UltrAriège, vous propose au départ d'Aulus-Les-Bains, de Mercus et d'Ax-Les-Thermes, plusieurs distances pour découvrir les mystères et la magie du trail...pur et simple.
L'UltrAriège 165 km en relais de trois coureurs comprenant 10 500 mètres de dénivelé positif (D+), départ le 24 juillet 2020 à 10h00 d'Aulus-les-Bains ;
Amis sportifs, durant cette traversée sportive vous découvrirez l'authentique Ariège.
Vous pouvez nous retrouver sur :
Facebook ou sur notre site internet
**** Liste des inscrits sur le relais
Registration form
Please type here your personnal information, and choose the registration options corresponding to your case. Once all the form fields are filled, click the button Validate your registration, which will activate the secured online paiement. You can validate many individual registrations at once.
The registrations online are now closed for this event.