Traversée du Queyras 2019
Online registration




Secured payment by credit card with our partner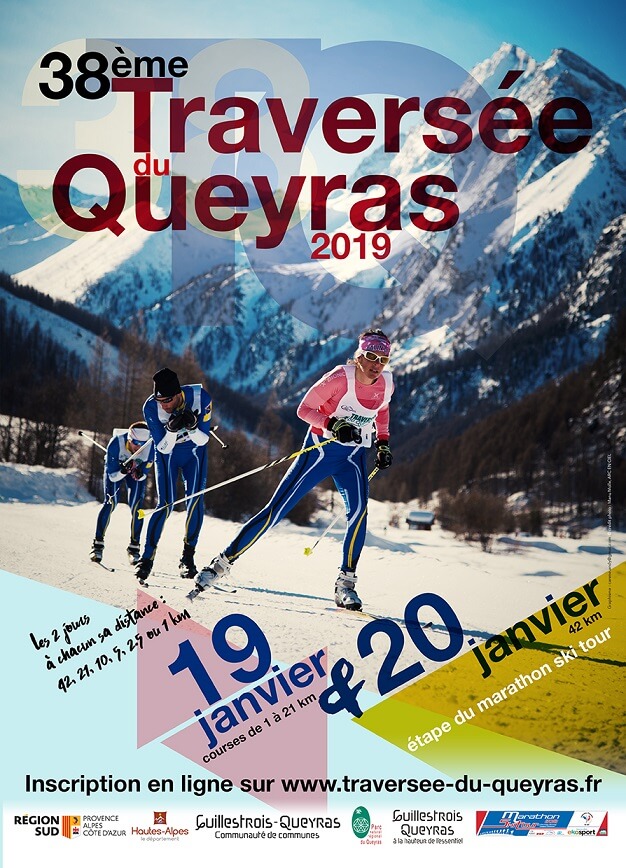 Event organised by Ski Club Queyras,
on January 20, 2019

Online registration active until January 19, 2019 at 12:00:00
     CHANGEMENT DE LIEU DE COURSE ET DE DATE POUR LE 21 KM:
   Le 20 janvier 2019, à CEILLAC se dérouleront toutes les courses prévues initialement les 19 ett 20 janvier sur le Haut Guil.
    Au programme:  
3 , 5 et 10 km, courses régionales ouvertes aux licenciés FFS de U13 à U17.
21 km, course régionale et populaire de U20 à Master ouverte aux licenciés et non licenciés (prendre alors un ticket course)
42 km, 2ème étape du Marathon Ski Tour
Registration form
Please type here your personnal information, and choose the registration options corresponding to your case. Once all the form fields are filled, click the button Validate your registration, which will activate the secured online paiement. You can validate many individual registrations at once.
The organizer of this event asks for a mandatory copy of a medical certificate or valid licence for each individual. Please provide these documents in order to proceed to the validation.
The registrations online are now closed for this event.