Trail LE SOURIRE D'AURORE 2016
Online registration




Secured payment with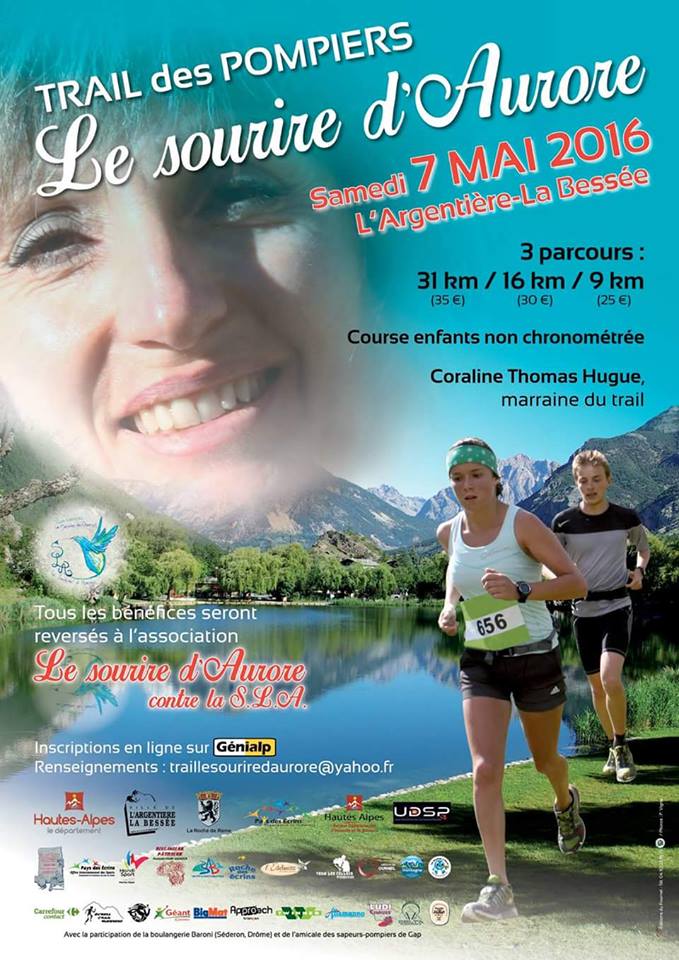 Event organised by Sapeurs Pompiers de L'Argentière la Bessée,
on May 7, 2016

Online registration active until May 5, 2016 at midnight
Cette année encore, les Sapeurs pompiers de l'Argentière la Bessée et l'association "Le Sourire d'Aurore contre la SLA" organisent ce trail pour venir en aide à notre collègue, Aurore Baroni, atteinte de la maladie de Charcot (SLA). Tous les bénéfices lui seront reversés. Merci à tous pour votre participation,ainsi qu'à GENIALP qui reverse aussi les commissions d'inscription en ligne!
Pour chaque participant, le repas est compris dans le prix d'inscription.
Et pour les accompagnants, ou ceux qui veulent juste partager un bon moment avec nous, le repas à 10 euros...
Pour voir la liste des inscrits:
Registration form
Please type here your personnal information, and choose the registration options corresponding to your case. Once all the form fields are filled, click the button Validate your registration, which will activate the secured online paiement. You can validate many individual registrations at once.
The registrations online are now closed for this event.