Trail du Picou 2020
Online registration




Secured payment by credit card with our partner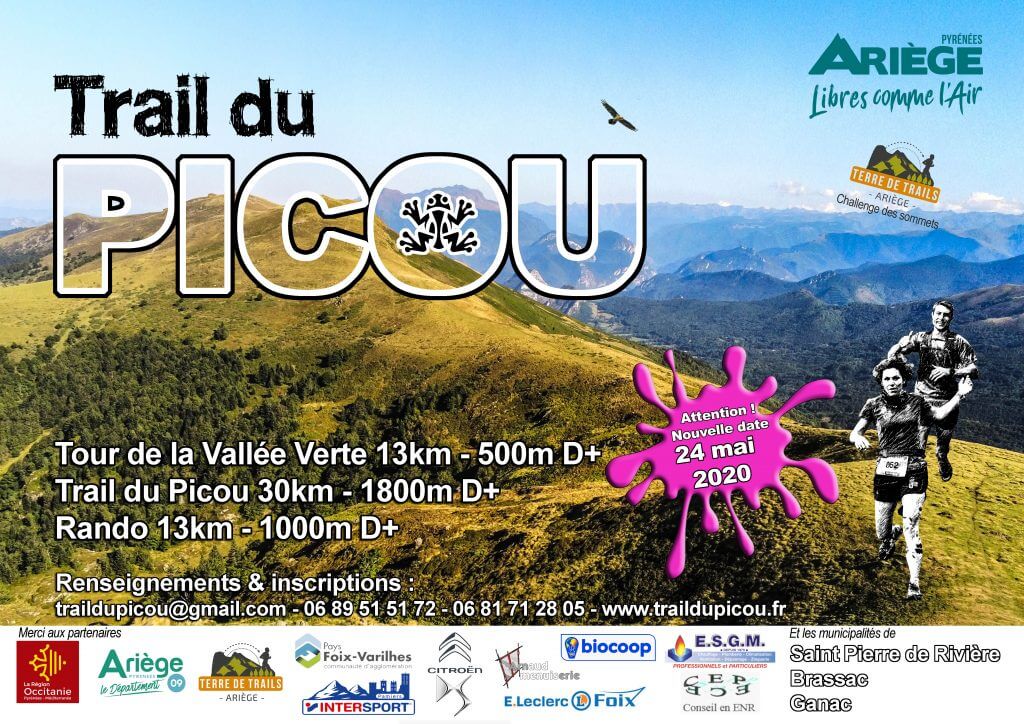 Event organised by Association trail du Picou,
on May 24, 2020

Online registration active until May 21, 2020 at midnight
Tour de la vallée verte
13km, 500m D+
Trail du Picou 27 kilomètres
30km, 1800m D+
Randonnée du Picou 13km
13km de sentiers, 1000m D+
Registration form
Please type here your personnal information, and choose the registration options corresponding to your case. Once all the form fields are filled, click the button Validate your registration, which will activate the secured online paiement. You can validate many individual registrations at once.
The organizer of this event asks for a mandatory copy of a medical certificate or valid licence for each individual. Please provide these documents in order to proceed to the validation.
Evénement annulé !
La série des annulations continue. Aujourd'hui la raison nous pousse à prendre cette décision. Nous ne serons pas en mesure de mener à bien le travail de préparation pour l'événement et nous ne pourrons décemment pas demander aux pompiers et infirmiers de venir assurer la sécurité de l'épreuve avec les semaines qu'ils viendront de passer.
Les inscrits de cette année seront intégralement remboursés. Nous communiquerons sur les modalités dans les jours à venir.
Nous nous laissons un peu de temps pour nous positionner sur la poursuite de l'organisation de ce Trail en 2021. Deux annulations coup sur coup, c'est un peu dur à digérer...
Merci à tous ceux qui nous ont soutenu et nous ont donné le courage et l'envie de repartir cette année. Merci à nos fidèles sponsors qui malgré la multitude de courses sur le département nous ont choisi et accordé leur confiance.
Merci à tous les coureurs pour leurs retours enjoués sur nos parcours et plus globalement sur notre épreuve.
À très bientôt ici ou ailleurs....
The registrations online are now closed for this event.