Tour du lac de Montbel 2019
Online registration




Secured payment by credit card with our partner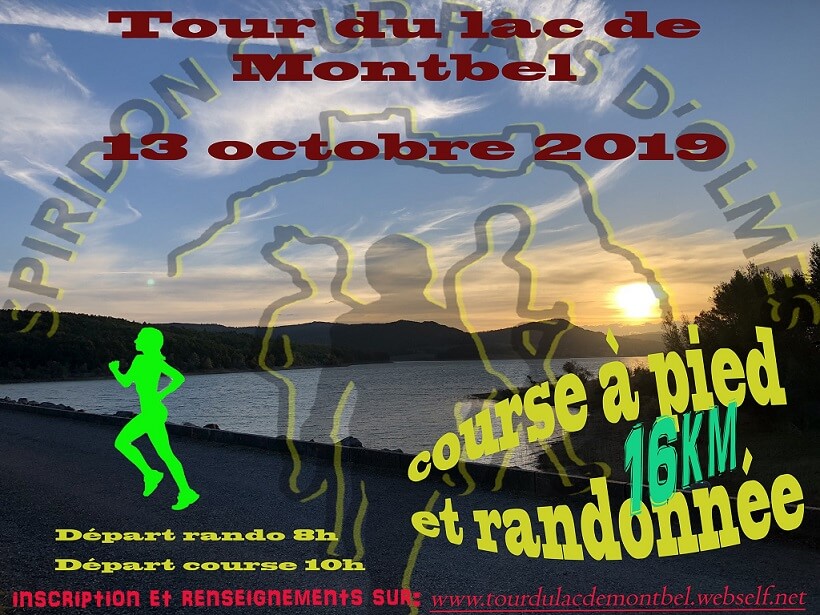 Event organised by Spiridon du Pays d'Olmes,
on October 13, 2019

Online registration active until October 11, 2019 at midnight
Nous vous donnons rendez vous le 13 octobre 2019 des 7h30 au bar brasserie la Régate de LERAN (Avenue Montjean Route du Lac 09600 Léran) où notre équipe vous attendra avec un café de bienvenue.
Lors de cette journée tous pourront être comblés :
Les marcheurs pourront participé a une randonnée pédestre de 16 km qui débutera a 8h30, elle débutera au bout de la digue proche de l'école de voiles.
Par la suite a 10h00 les coureurs seront attendues sur la ligne de départ pour affronter les 16 km de la course dont le départ sera au même endroit que celui de la randonnée pédestre cependant le parcours se fera dans le sens inverse de celle ci.
Pour clore cette jolie journée coureurs marcheur et supporter pourront se réunir autour d'un bon repas (8€) tout en regardant la remise des prix! Au menu le fameux et unique MC d'olmes un hamburger au boeuf (accompagné de chips et tarte aux pommes) conçu avec les produits du coin et la délicieuse viande de Monsieur HATO venu de la ferme du GAEC de Peychou spécialement pour vous la servir.
Registration form
Please type here your personnal information, and choose the registration options corresponding to your case. Once all the form fields are filled, click the button Validate your registration, which will activate the secured online paiement. You can validate many individual registrations at once.
The organizer of this event asks for a mandatory copy of a medical certificate or valid licence for each individual. Please provide these documents in order to proceed to the validation.
The registrations online are now closed for this event.