La Sévanaise 2021
Online registration




Secured payment by credit card with our partner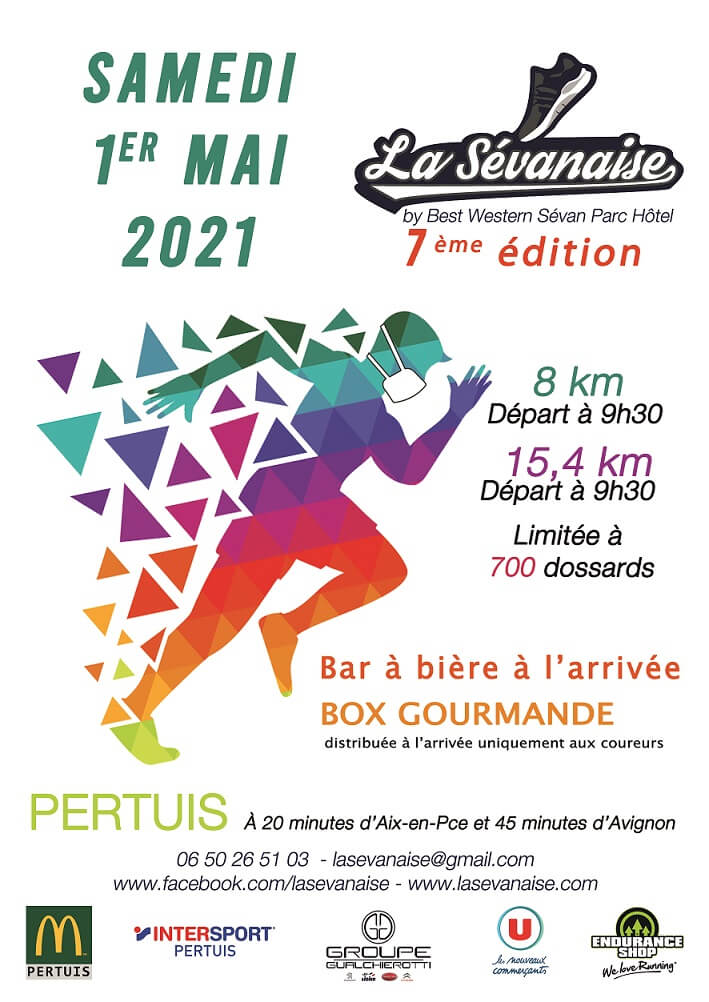 Event organised by La Sévanaise,
on May 1, 2021

Online registration active until April 30, 2021 at 12:00:00
Au départ et à l'arrivée du Best Western Sévan Parc Hôtel, la course passe à travers la belle campagne du sud Luberon. Deux parcours s'offrent à vous : 15,4 kms pour les plus aguerris et 8 kms pour que tout le monde puisse courir. A l'arrivée retrouvez notre ravito gourmand : plancha, foie gras, huîtres... Le ravitaillement est gratuit pour les coureurs, pour les accompagnateurs, il et proposé au tarif de 10?
INFO REMISE DES PRIX : nous récompensons les 3 premiers du scratch Masculin et Féminin sur chaque course. Pour le classement seuls les premiers de chaque catégorie seront récompensés (Masculin et Féminin sur chaque course).
Registration form
Please type here your personnal information, and choose the registration options corresponding to your case. Once all the form fields are filled, click the button Validate your registration, which will activate the secured online paiement. You can validate many individual registrations at once.
The organizer of this event asks for a mandatory copy of a medical certificate or valid licence for each individual. Please provide these documents in order to proceed to the validation.
Evénement annulé !
En raison de l'actualité de la situation sanitaire, l'épreuve est annulée.
The registrations online are now closed for this event.