La Perce-Roche #3 - 2020
Online registration




Secured payment by credit card with our partner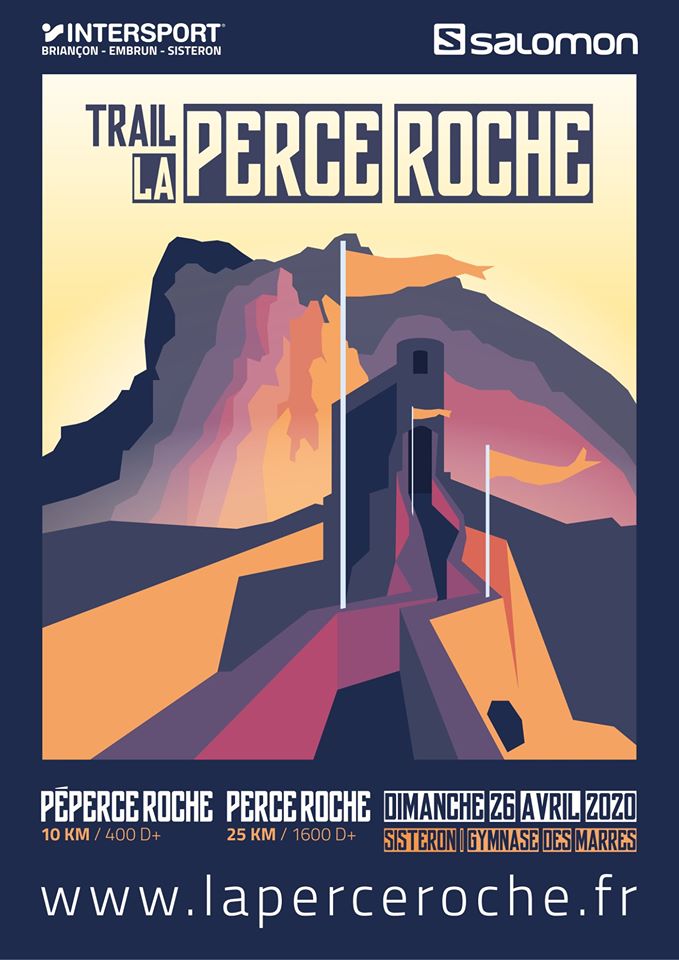 Event organised by Association La Perce-Roche,
on April 26, 2020

Online registration active until April 22, 2020 at midnight
La Perce-Roche revient en 2020 avec deux épreuves :
la Péperce-Roche avec 10km et 400m +
la Perce-Roche avec 25 km et 1600m +
Registration form
Please type here your personnal information, and choose the registration options corresponding to your case. Once all the form fields are filled, click the button Validate your registration, which will activate the secured online paiement. You can validate many individual registrations at once.
Evénement annulé !
Bonjour, face aux événements sanitaires, nous sommes contraints de renoncer à organiser la troisième édition de la Perce-Roche.
Nous avons fait le choix de rembourser intégralement les inscrits en espérant vous voir en 2021 !
Ce remboursement sera effectué par Génialp de façon échelonnée compte tenu des plafonds de virement bancaire d'une part, et du nombre de participants à rembourser sur toutes les courses annulées d'autre part.
D'ici là, portez-vous bien !

Paul Michel
La Perce-Roche

The registrations online are now closed for this event.