La Louis Pasteur 2020
Online registration




Secured payment by credit card with our partner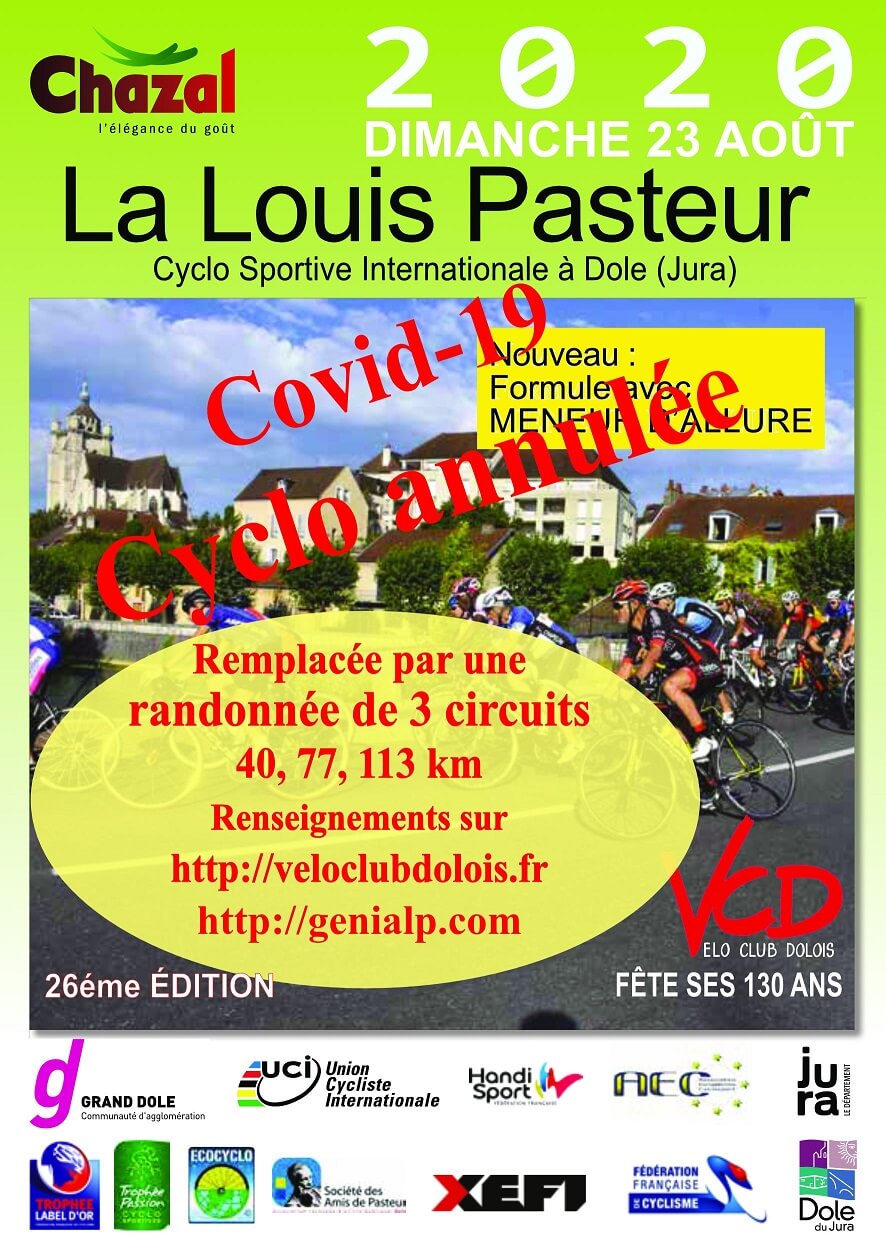 Event organised by Vélo Club Dolois,
on August 23, 2020

Online registration active until August 21, 2020 at midnight
LA LOUIS PASTEUR  2020 (JURA 39)
Cette épreuve se déroulera en cyclo-randonnée
3 circuits : - Grand Parcours 113 kms

                    - Moyen Parcours : 77 kms

- Petit : 40 kms

PRIX D'ENGAGEMENT UNIQUE : 16 EUROS

ENGAGEMENTS : Plaques:  Gymnase Lachiche Rue de Chaux Dôle (39)                                                           Samedi 22 Août 2020 : de 14 à 18h & 
Dimanche 23 Août 2020 : de 7h00 à 9h30
- DEPARTS :  Gymnase Lachiche Rue de Chaux Dôle (39)

                       Dimanche 23 Août 2020 : de 8h00 à 10h00
Un cadeau souvenir et une entrée gratuite a la maison natale de L Pasteur a chaque participant

- Règlement complet sur le site
http://www.veloclubdolois.fr/

ATTENTION: Le fait d'être engagé indique que le concurrent  a pris connaissance du règlement de l'épreuve  et qu'il en accepte les clauses. Règlement consultable sur le site de l'épreuve.


Registration form
Please type here your personnal information, and choose the registration options corresponding to your case. Once all the form fields are filled, click the button Validate your registration, which will activate the secured online paiement. You can validate many individual registrations at once.
The registrations online are now closed for this event.