La Foulée Caturige 2021
Online registration




Secured payment by credit card with our partner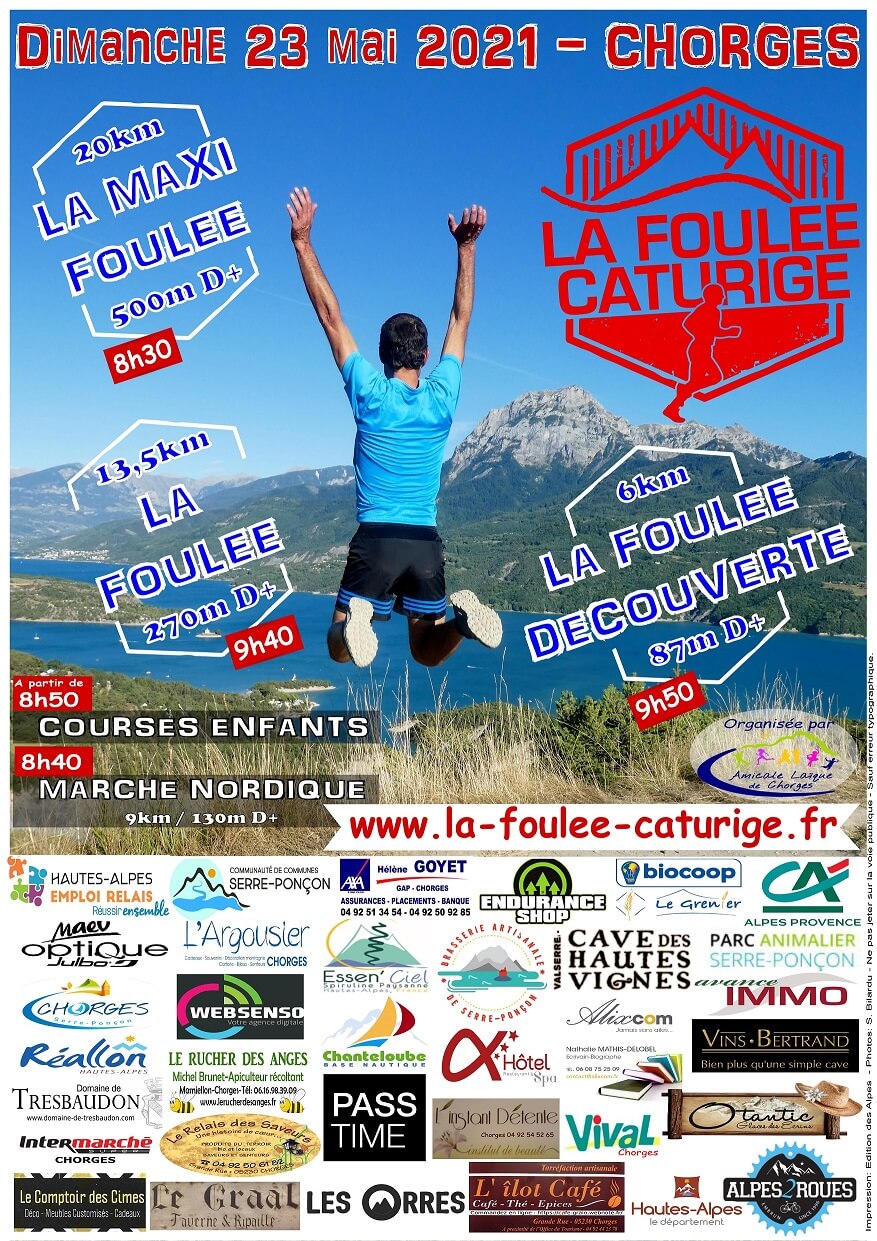 Event organised by Amicale Laïque de Chorges. Ref: Seb Bilardu,
on May 23, 2021

Online registration active until May 21, 2021 at midnight
ATTENTION, les PERSONNES MINEURES doivent avoir une autorisation parentale téléchargeable sur le site:
www.la-foulee-caturige.fr
puis il faut la transférer par email à :
lafouleecaturige@gmail.com
Registration form
Please type here your personnal information, and choose the registration options corresponding to your case. Once all the form fields are filled, click the button Validate your registration, which will activate the secured online paiement. You can validate many individual registrations at once.
Evénement annulé !
Compte tenu des restrictions en vigueur liées à la situation sanitaire, l'épreuve est malheureusement annulée en 2021.
Tous les inscrits vont être remboursés dans les prochains jours.
The registrations online are now closed for this event.