LA VILONOVO 2020 28ème Edition
Online registration




Secured payment by credit card with our partner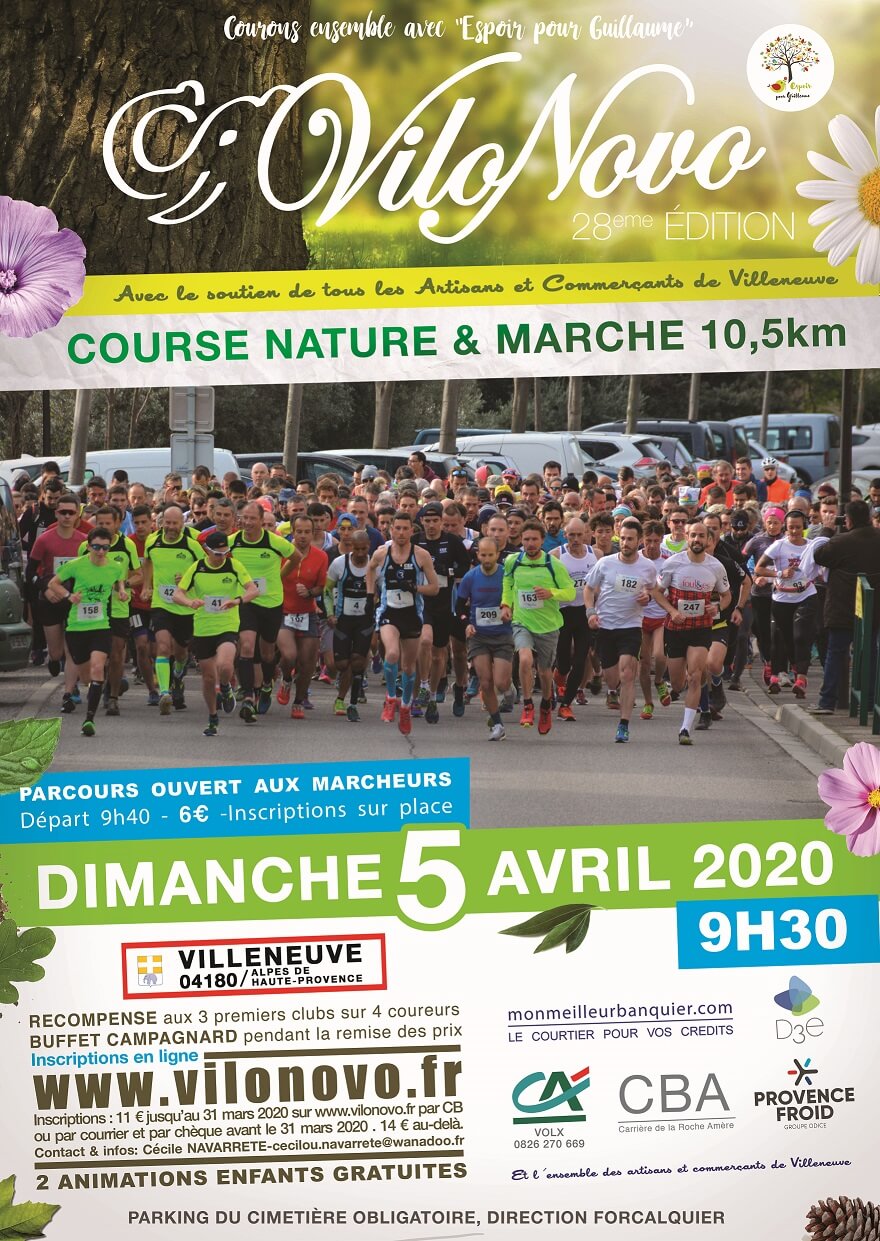 Event organised by Association la Vilonovo,
on April 5, 2020

Online registration active until March 31, 2020 at midnight
BONJOUR
Concernant la MARCHE
départ 9h40, participation 6 euros.
inscription le jour J .
n'hésitez pas à partager autour de vous, merci !
IMPORTANT : par mesure de sécurité et tranquillité envers les participants, organisateurs, bénévoles, public, la présence de vos amis à 4 pattes est interdite...
merci pour votre compréhension.

 Pour chaque inscription,1 euro sera reversé à l'association "Espoir pour Guillaume" <3 www.espoir-pour-guillaume.org/
Registration form
Please type here your personnal information, and choose the registration options corresponding to your case. Once all the form fields are filled, click the button Validate your registration, which will activate the secured online paiement. You can validate many individual registrations at once.
The organizer of this event asks for a mandatory copy of a medical certificate or valid licence for each individual. Please provide these documents in order to proceed to the validation.
Evénement annulé !
bonjour à tous,

c'est avec tristesse
mais également du bon sens que nous sommes contraints d'annuler notre 28ème édition de la course. nous allons tout faire pour essayer de la reporter à une date ultérieure. Nous vous tiendrons informés. prenez soin de vous , de vos proches et rendez-vous en des temps plus sereins
les remboursements auront lieu dans les prochaines semaines
The registrations online are now closed for this event.