LA JOGGER'S
Online registration




Secured payment with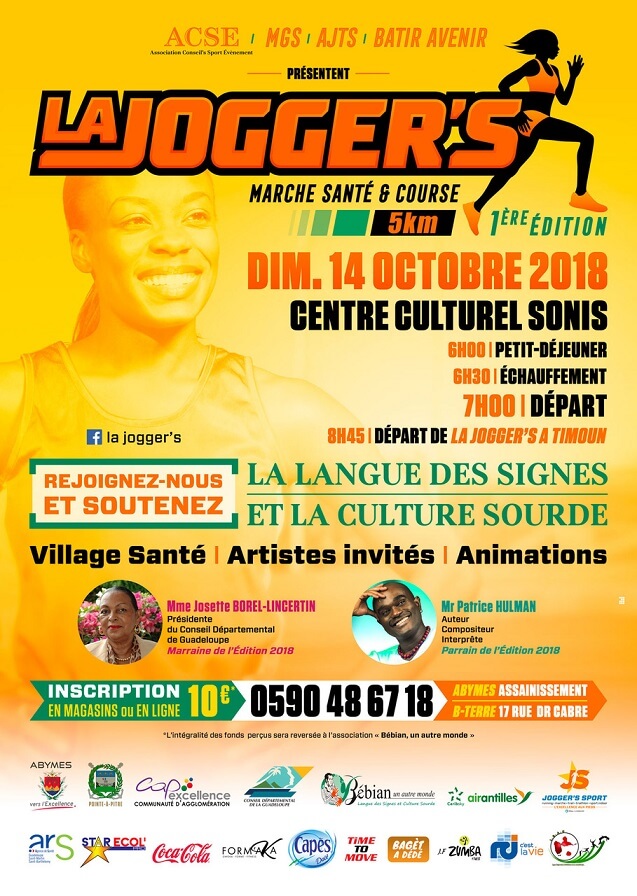 Event organised by Ass Conseil's sport even,
on October 14, 2018

Online registration active until October 13, 2018 at midnight
La jogger's est une marche de santé,une course sur route de 5 km, dont la première édition se déroule le 14 octobre 2018 sur le territoire de la ville des Abymes et de Pointe-à-Pitre.
L'inscription s'élève à 10 euros par personnes , le montant des inscriptions sera reversé intégralement à l'association Bébian un autre monde en soutient au langage des signes et à la culture sourde.
Registration form
Please type here your personnal information, and choose the registration options corresponding to your case. Once all the form fields are filled, click the button Validate your registration, which will activate the secured online paiement. You can validate many individual registrations at once.
The registrations online are now closed for this event.