LA JACQUES GOUIN 2021
Online registration




Secured payment by credit card with our partner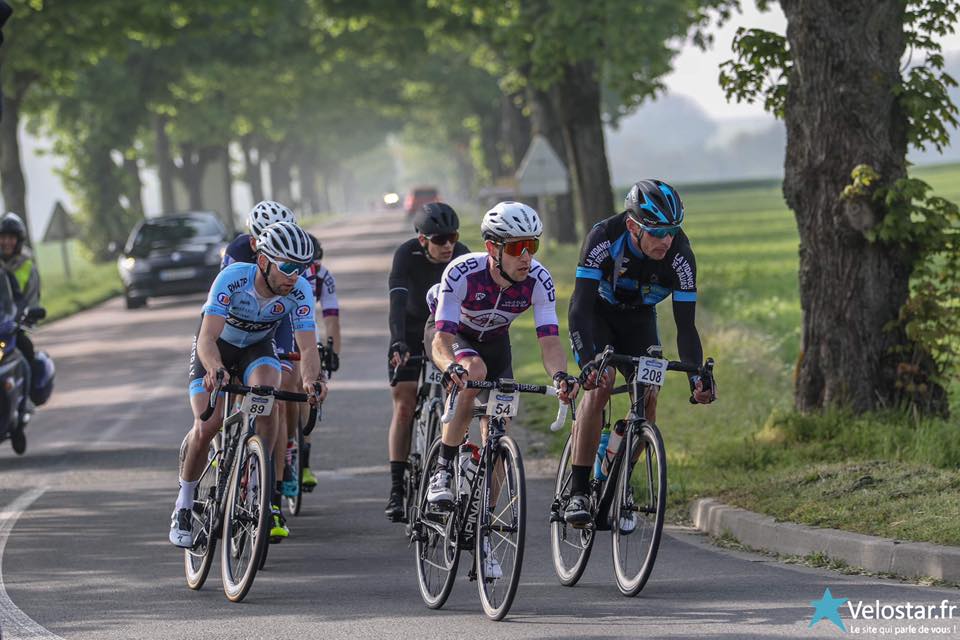 Event organised by Velostar Organisation & Team Cycliste Morangis,
on March 7, 2021

Online registration active until March 6, 2021 at 12:00:00
LA JACQUES GOUIN 2021 ( Essonne 91)
le 7 Mars 2021

Cyclo-sportive 115 km dénivelé 1000 m
Épreuve comptant pour le challenge du conseil départemental de l'Essonne

Attention engagements sur place majorés de 5 Euros
Remise des dossards: Samedi 6 mars de 14h à 18h
                                         Dimanche 7 mars de 7h à 8h30
Départ: 9h Parc de Villeroy
Arrivée : a partir de 12 h Chemin de Chevannes


Accueil
Bonjour à toutes et tous et merci de l'intérêt
que vous portez à notre épreuve..En  2021, Le parcours reste identique à
celui de 2020. Le secteur pavé est celui dont l'entrée se situe sur la
D75 en direction de Chevannes et qui nous ramène vers Louteville (
chemin de la butte géoliette )..!  L'arrivée sera jugée sur le chemin de Chevannes devant le centre
équestre.  En vous engageant sur LA
JACQUES GOUIN 2021, vous devez être équipé d'une chambre à air,
démonte-pneu, pompe et barres alimentaires ..! la voiture balai ne
prenant en charge que les cyclos en détresse.. Merci à tous

Comme en 2020 pour 2021 : 

Secteur
pavé sur le retour en direction de Chevannes D 75 x Chemin de la butte
géoliette et arrivée sur le chemin de Chevannes.
Comme tous les ans, Le 
Parc de Villeroy
 à Mennecy accueillera la Jacques Gouin !

Magnifique
parc boisé bien connu des essonniens et qui offre tous les avantages
pour ce type d'événement (parkings, sanitaires, grande salle chauffée,
scène, espace de jeux pour enfants...).véritable écrin de verdure de 108
ha, situé au Nord-Ouest de la Ville de Mennecy, ce parc communal fait
l'objet de toute les attentions puisque son classement au titre des
sites à protéger a été engagé auprès de la DIREN.
Cette année, encore, le chronométrage se
fera via une puce accrochée à une plaque de cadre par Génialp..  et
toujours et encore vos " Anges gardiens " pour encadrer..!
Tout cela dans une ambiance chaleureuse ..
Un

vrai repas chaud

 sera servi à tous les coureurs ! Mais aussi un

ravitaillement

vous sera proposé .. Il sera festif ..!  Enfin une tombola assortie de jolis lots clôturera la journée. 
Cette cyclosportive s'inscrit de nouveau dans le

Challenge du Conseil Départemental de l'Essonne

en 2021 et récompensera les meilleurs cyclosportifs au titre de leur réussite sur les deux épreuves de Vélostar Organisation   (règlement sur  http://velostarorganisation.com/index.php/jacques-gouin/
Bref, vous l'aurez compris, la Jacques Gouin n'aura rien à envier aux autres cyclosportives du calendrier !
Si vous avez aimé les éditions précédentes, vous allez adorer celle de 2021 !
Et n'hésitez pas à

venir partager cette belle journée en famille

: le Parc de Villeroy est doté d'une belle aire de jeux pour les enfants!!
REGLEMENT COMPLET SUR:
http://velostarorganisation.com/index.php/reglement-jacques-gouin/

Challenge VELOSTAR
Le challenge VELOSTAR - Conseil Général de l'Essonne est un challenge disputé sur les 2 cyclo-sportives Essonniennes organisées par Vélostar Organisation :
La Jacques Gouin du 7 Mars 2021
La Vélostar 91 du 1er Mai 2021
Lors de chacune des cyclo-sportives, des points de 20 à 1 seront attribués aux 20 premiers de chaque catégorie.
A l'issue de la Jacques Gouin , les lauréats de chaque catégorie se verront convier à participer à la Vélostar 91 (grand parcours) avec un maillot de leader. Ces maillots seront remis le matin du départ de la Vélostar 91 le 1er mai 2021 

A l'issue des 2 cyclo-sportives, les lauréats de chaque catégorie ayant le plus de points cumulés, se verront remettre le maillot Vélostar!
 En cas d'égalité, les temps de parcours des 2 cyclo-sportives seront cumulés, le plus rapide l'emportera.
Registration form
Please type here your personnal information, and choose the registration options corresponding to your case. Once all the form fields are filled, click the button Validate your registration, which will activate the secured online paiement. You can validate many individual registrations at once.
Evénement annulé !
Suite a la crise sanitaire due à la COVID 19, l'épreuve est annulée par la préfecture.
Ceux déjà inscrits seront remboursés directement sur leur compte bancaire
RENDEZ VOUS EN 2022 le DIMANCHE 6 MARS

The registrations online are now closed for this event.