Grande Trace Hiver 2021 - COUPE DE FRANCE JEUNE U18/U20
Online registration




Secured payment by credit card with our partner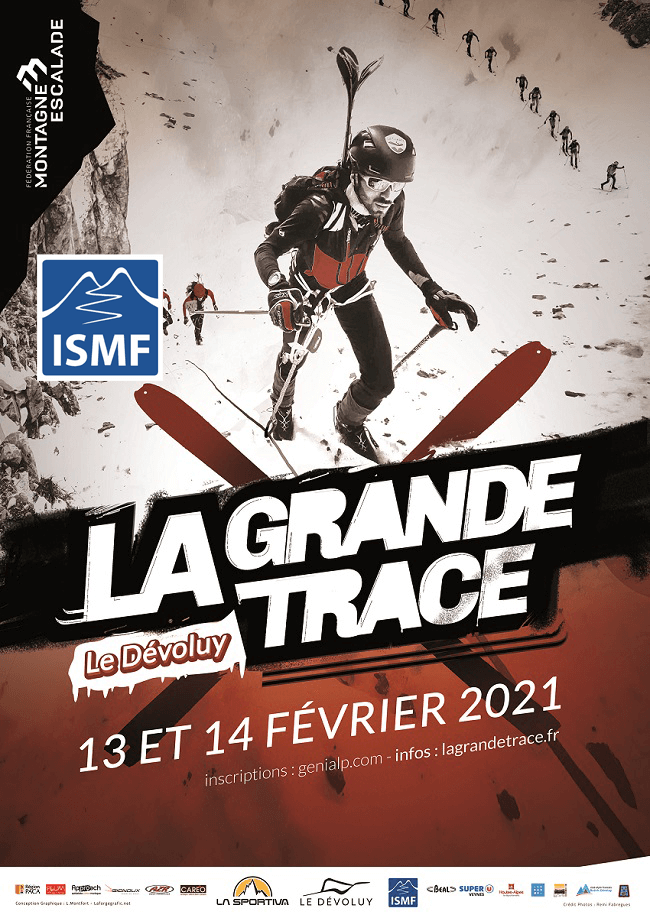 Event organised by Team Hautes Alpes,
on February 14, 2021

Online registration active until February 11, 2021 at midnight
Ce formulaire vous permet de vous inscrire aux parcours jeunes -Coupe de France de la Grande Trace Dévoluy 2021.
Cette année, la Grande Trace Hiver a prévu un parcours B et un parcours C en individuel le dimanche 14 Février :
Un parcours JEUNE U 20 hommes: d'environ 1300 de D+.                                                                                                                     
Un parcours JEUNE U20 femmes et U18 hommes et femmes d'environ1000 de D+, 
Complétez le formulaire pour vous inscrire.
Vous pouvez inscrire plusieurs coureurs et ne payer qu'en une fois.


Pour s'inscrire et être classé sur la Coupe de France nous acceptons uniquement les licences FFME Compétition OU licence FFME classique + certificat autorisant la pratique du "ski alpinisme en compétition".
Merci de télécharger votre licence et certificat médical (si nécessaire) lors de votre inscription.
Au vu du contexte sanitaire actuel il n'y aura pas de repas d'après course de prévu.
Cependant, un ravitaillement d'arrivée sera prévu pour les coureurs.
Registration form
Please type here your personnal information, and choose the registration options corresponding to your case. Once all the form fields are filled, click the button Validate your registration, which will activate the secured online paiement. You can validate many individual registrations at once.
The organizer of this event asks for a mandatory copy of a medical certificate or valid licence for each individual. Please provide these documents in order to proceed to the validation.
The registrations online are now closed for this event.