GranFondo Azur et Or 2020
Online registration




Secured payment by credit card with our partner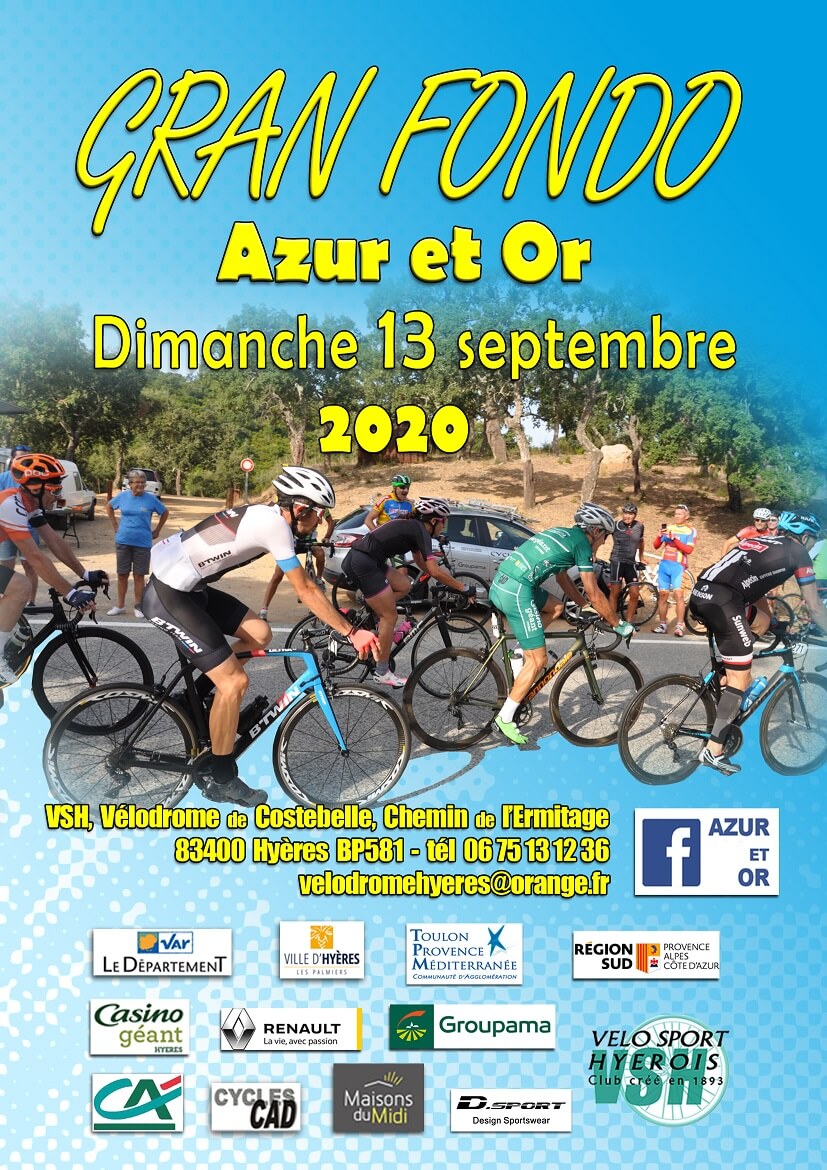 Event organised by Vélo Sport Hyérois,
on September 13, 2020

Online registration active until September 11, 2020 at 16:00:00
Venez re-découvrir la citées des Palmiers avec 2 itinéraires traversant le littoral varois et le pays des Maures.
2 parcours : Azur de 93km - 960m D+ en passant par Bormes-les-mimosas et les célèbres Col du Babaou et Pas du Cerf.
                      Or de 135km - 2100m D+ avec une double ascension de Notre Dame des Anges d'abord par Vaudrèches puis par le Col des Fourches et toujours le Col du Babaou et du Pas du Cerf ainsi que la cappitale de la chataigne et de Maures : Collobrières 
Inscription en ligne jusqu'au 11/09/20 30€ pour les licenciés FFC 33€ non licenciés FFC
Sur place 35€ pour les licenciés FFC 38€ non licenciés FFC
Registration form
Please type here your personnal information, and choose the registration options corresponding to your case. Once all the form fields are filled, click the button Validate your registration, which will activate the secured online paiement. You can validate many individual registrations at once.
The registrations online are now closed for this event.