For more than 10 years, GENIALP is using and developping the most advanced timekeeping technologies. Field experience and state of the art development have lead us to build a powerful race timing software solution that is used by many professional and amateur timers.
news
5 octobre
They were 2000 to gather in gap for the different races of the week.
Find all the result
of this 8th Gapencimes.
27 septembre
Great success for The Wider Classic with a fish at the top... of mount Rachais.
Find all the result online.
14 septembre
1350 competitors for a triathon under the sign of rain, wind and sun and the victory of Virginie LEMAY and Thomas LEBOUCHER. Get all the results of the
AIX LES BAINS TRIATHLON
!
21 juin
Sun and mountain for another perfect race day, at the Grand Trail des Ecrins on Saturday.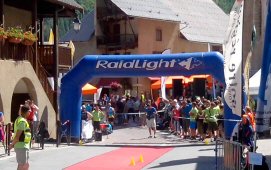 26 avril
Follow all the
classifications
for the trail de la Massanes in Argelès ! 1200 competitors all over the week.
partner events
La Guillestroise 2015
2015-10-18
Triathlon de l'île Barlet
2015-06-14
Trail de Haute Provence
2015-05-23
La Laetitia Roux
2015-03-07
Trail blanc du Dévoluy
2015-02-01
2ème Trail de la Paix
2014-05-11
La Montée d'Oule et la Bombarde
2014-04-12
Trail des Contreforts de Piolit
2014-04-06